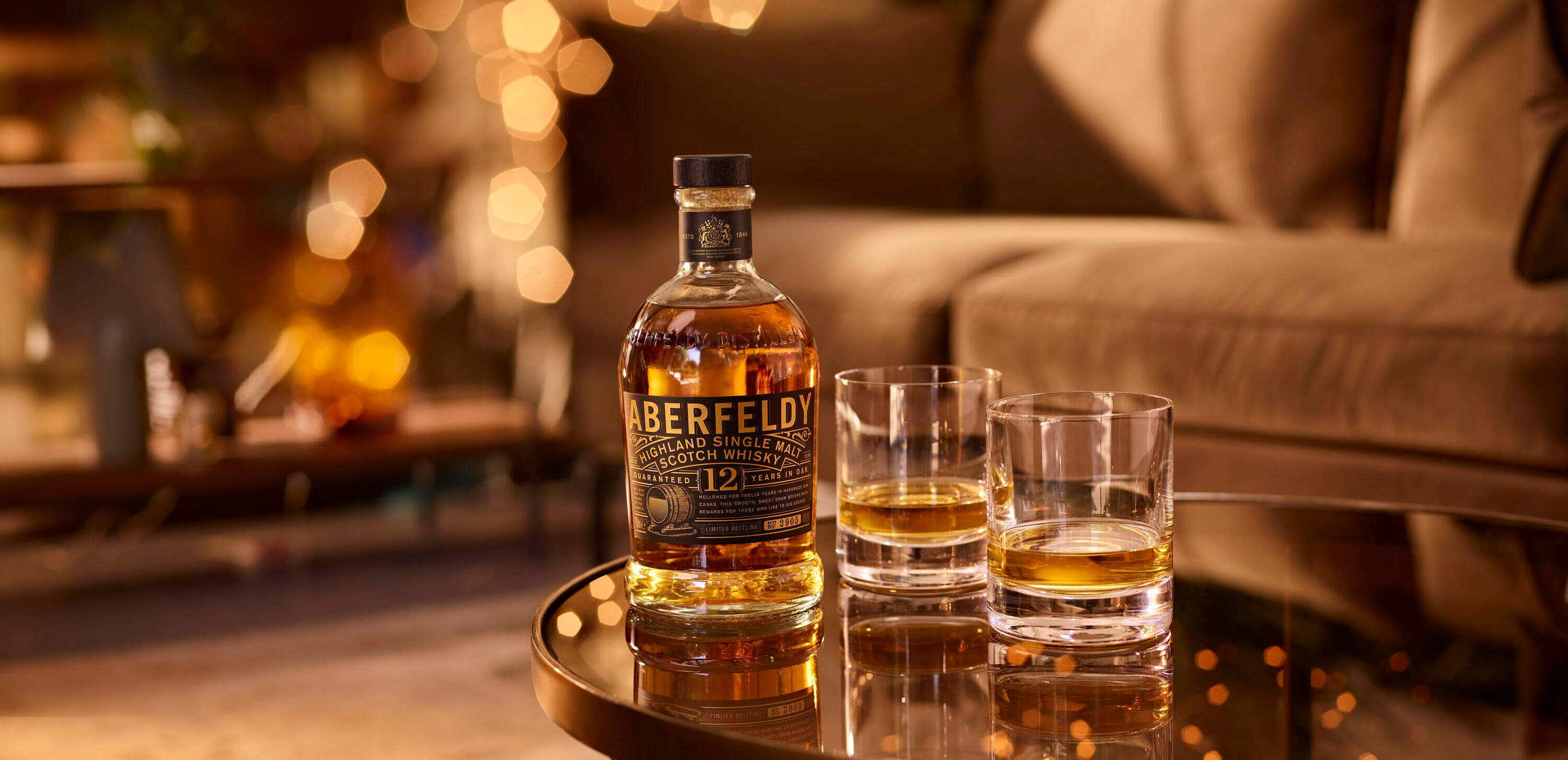 ENJOY ABERFELDY NEAT, ON THE ROCKS, OR IN A COCKTAIL…
MAKE YOUR OWN
The Aberfeldy Gold Fashioned
2

oz Aberfeldy 12 Single Malt Scotch whisky

1

barspoon of local honey

2

dashes Angostura bitters

2

dashes orange bitters
Add the honey syrup, bitters and Aberfeldy 12 Years Old to a mixing glass, add ice and stir to dilute.
Pour into a rocks glass.
Add some cubed ice.
Cut and twist an orange zest expressing the oils over the drink and discard.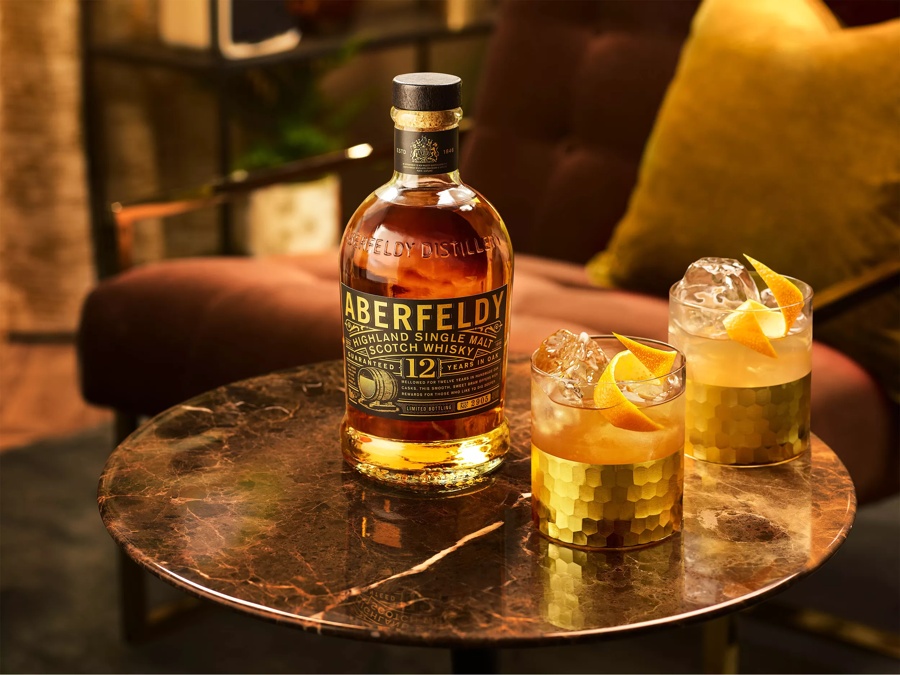 MAKE YOUR OWN
Aberfeldy Honey Highball
1 1/2

oz Aberfeldy 12 Single Malt Scotch whisky

3/4

oz of local honey
Top with chilled chamomile tea
Cubed ice
Add the Aberfeldy 12 Year Old and honey to a highball glass.
Stir the ingredients together and add cubed ice.
Top up with chilled chamomile tea, stir to disperse.
Add a lemon twist to garnish.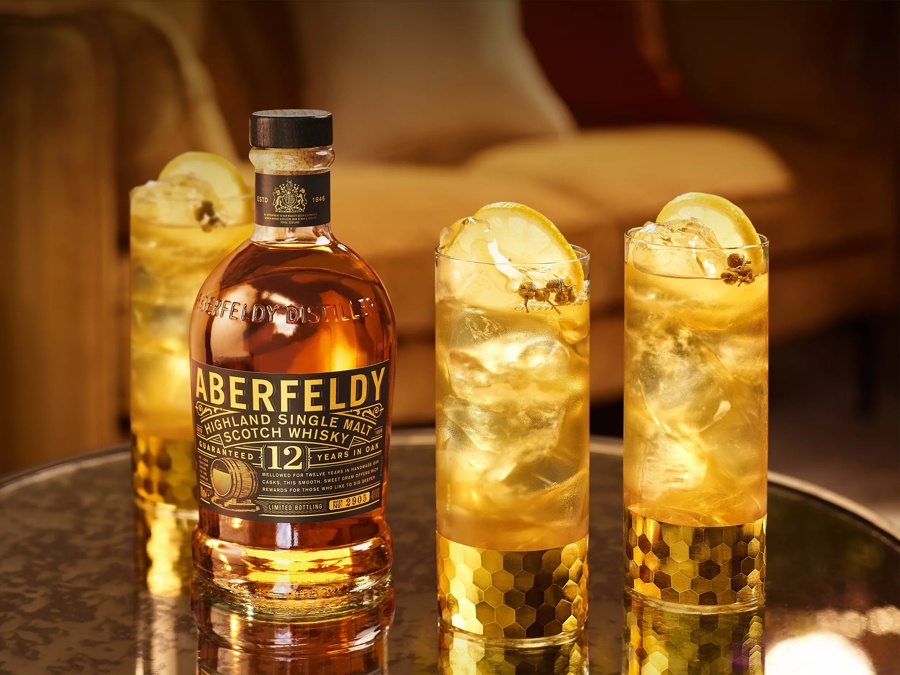 MAKE YOUR OWN
The Golden Hot Toddy
2

oz Aberfeldy 12 Year Old

1/2

oz local honey syrup & hot water (boiled from the kettle)

1

oz Lemon juice
Spice Mix - suggest using cinnamon, cloves, star anise, vanilla, nutmeg & ginger
Add all your ingredients and Aberfeldy 12 year old to a heat proof glass or mug.
Top with hot water (boiled from the kettle).
Stir well then remove the cloves.
Garnish with a cinnamon sick and a slice of lemon.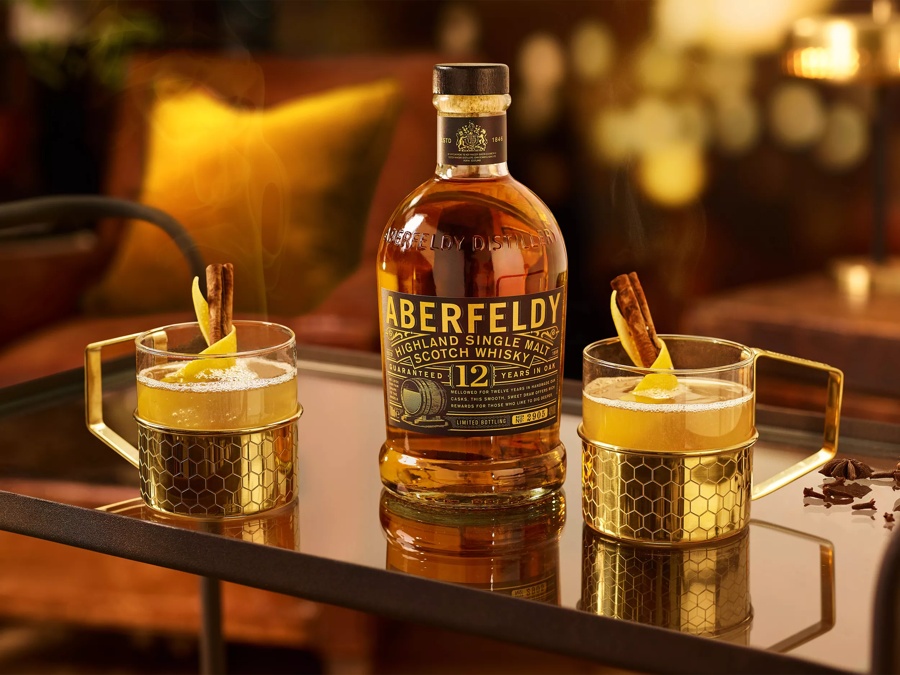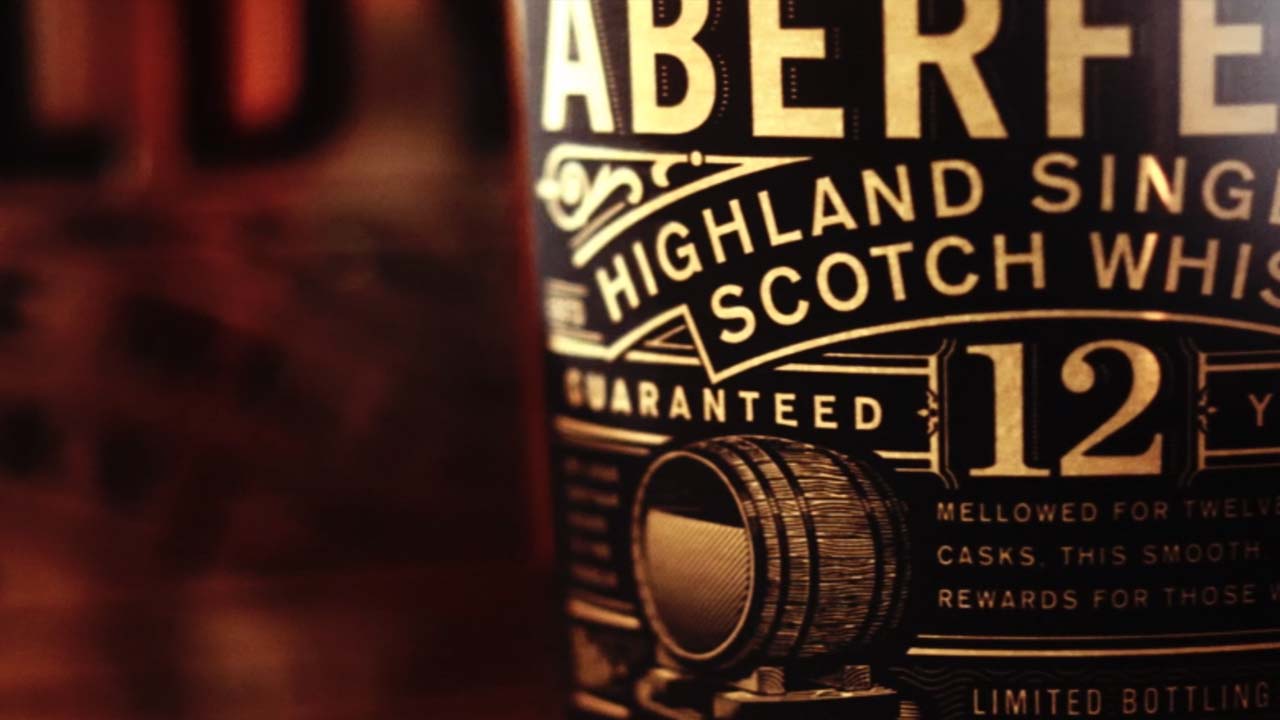 HOW TO MAKE THE
ABERFELDY GOLD FASHIONED
OUR AWARDS
ABERFELDY HAS BEEN AWARDED OVER 150 GOLD MEDALS
By the world's top spirits competitions for our Golden Dram.