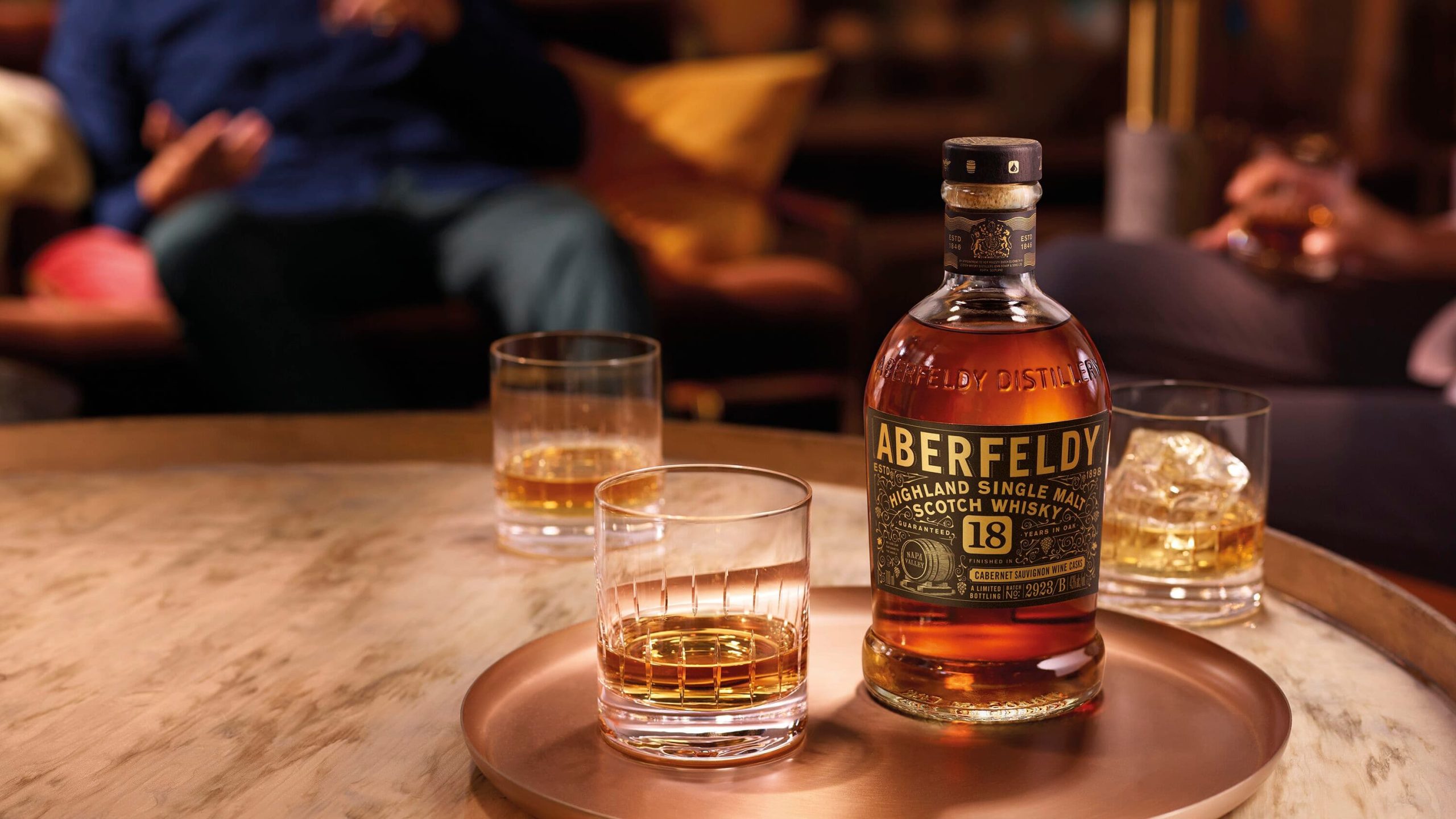 LIMITED EDITION
NAPA VALLEY
RED WINE
CASK 18
YEAR OLD
The 2023 release in this collection is rich and decadent and has a softening of the spice notes. The finishing in ex-Cabernet Sauvignon wine casks bestows seductive qualities elevating Aberfeldy's signature smoothness.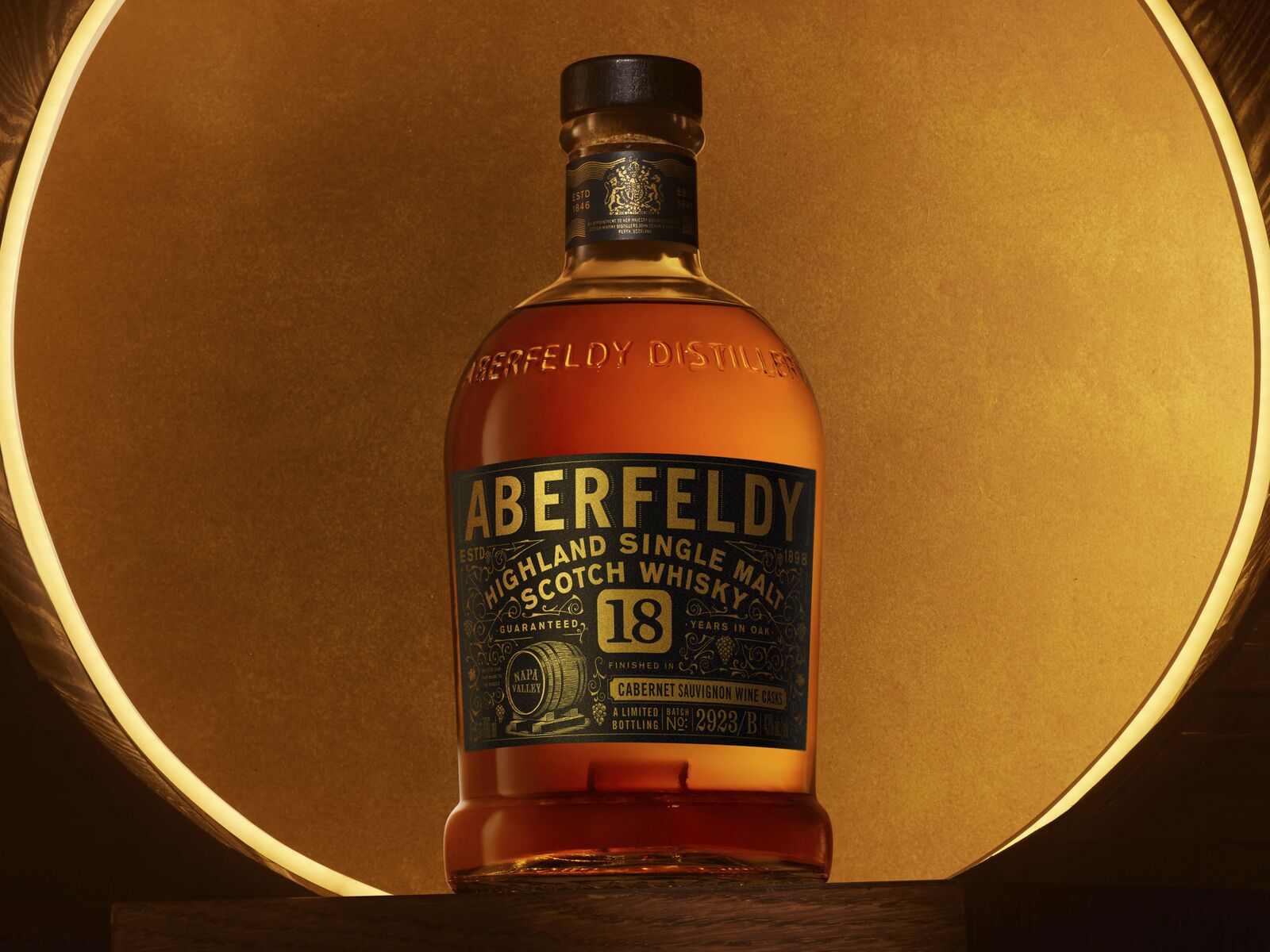 18 YEAR OLD RED WINE CASK
CASK
TYPE
18 years in a combination of re-f ill and hogshead casks, the whisky was then finished for a period of around 15 months in Cabernet Sauvignon red wine casks sourced from the Napa Valley, California USA.
LACED WITH GOLD
OVER 200 GOLD MEDALS
Aberfeldy has been awarded over 200 Gold Medals by the world's top spirits competitions for its Golden Dram.