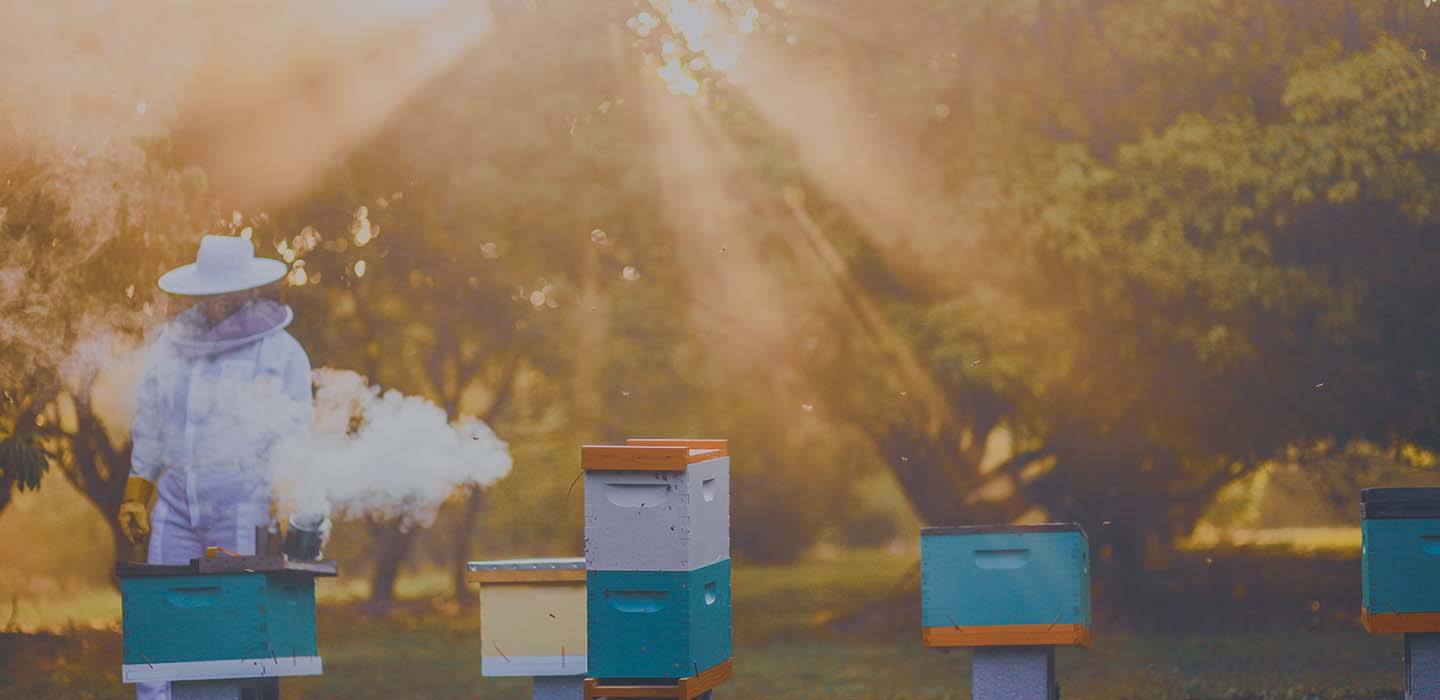 ABERFELDY
BARRELS & BEES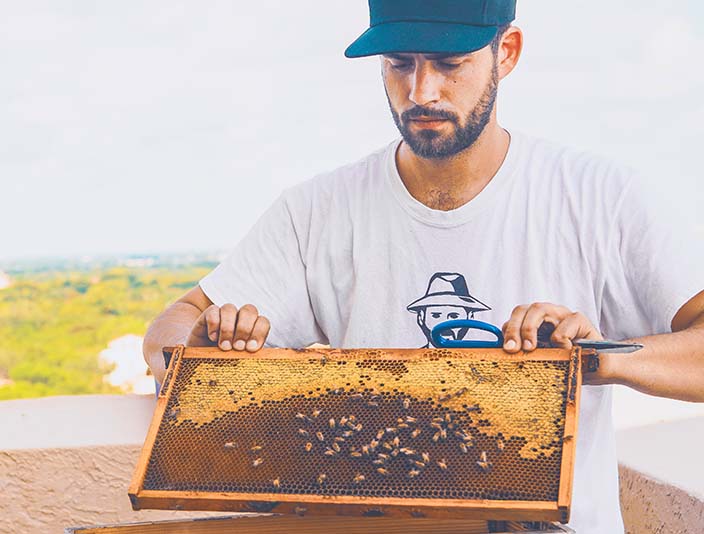 BARRELS & BEES
WHY DOES HONEY MATTER?
Have you ever read the back of the honey you picked up from your local supermarket? It might not be as natural as you think as mass produced products can often involve compromise.
But just like whisky, the source of honey matters! It has provenance, terroir, it can change from hive to hive, and so it can be an exciting ingredient to experiment with, especially alongside whisky.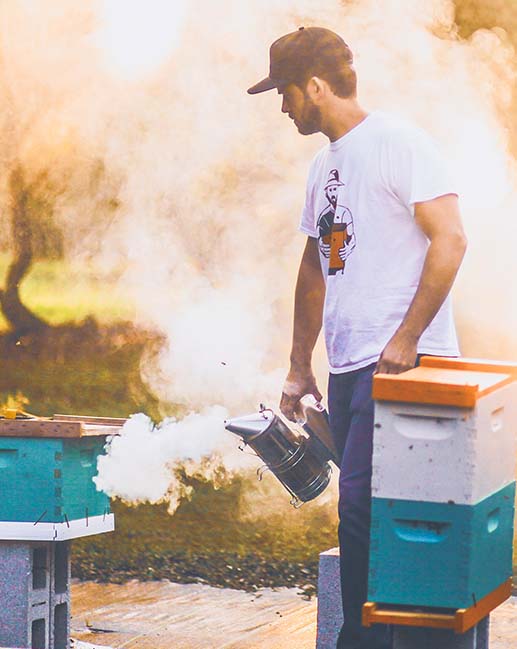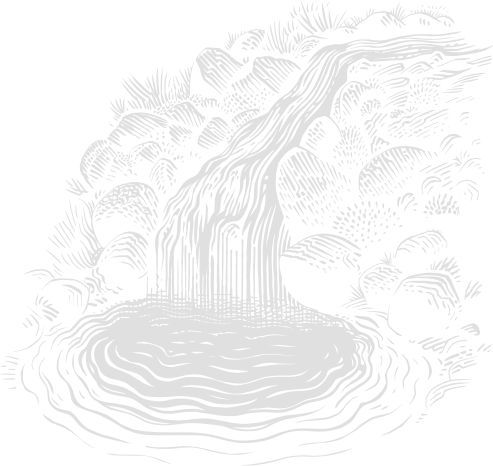 BARRELS & BEES
WHAT ARE WE DOING?
Through education and working alongside bartenders and urban beekeepers from around the world, we are promoting the use of responsibly farmed local honey and encouraging wildlife by planting for honeybees and other pollinators.
This has led to the creation of our Aberfeldy Barrels and Bees global program.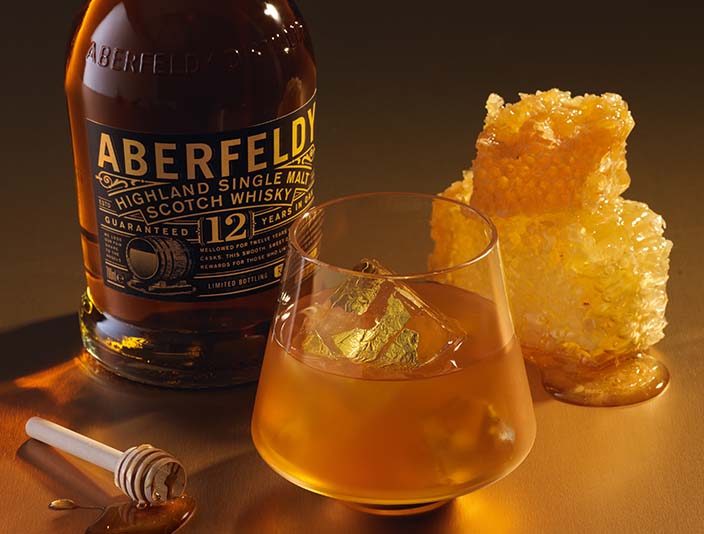 BARRELS & BEES
NATIONAL HONEY MONTH USA
In the USA, Aberfeldy partnered with bee advocate and whisky lover, Beth Behrs. Beth, joined by Phoebe Piper of The Hive Tribe, explored how a hive works and what we can all do to help.
We also launched The Barrels & Bees Award with The Bee Conservancy, to help bars and restaurants support local bees by planting in ex-whisky barrels.
Awarded venues serve up our Aberfeldy Herbed Honey Smash – a signature cocktail crafted to showcase local honey.