HONEYED RICHNESS
in EVERY DROP

WE ARE THE GOLDEN DRAM.
A hallmark of our distillery, ABERFELDY's water source is the famous Pitilie Burn, renowned for its water quality and famed for its deposits of alluvial gold, earning ABERFELDY the name The Golden Dram.
Time-honored techniques, such as longer fermentation, conjure rare honeyed notes– key to the signature sweetness of ABERFELDY whisky.​
ABERFELDY whisky is highly-awarded, having received over 150 Gold and Double-Gold medals.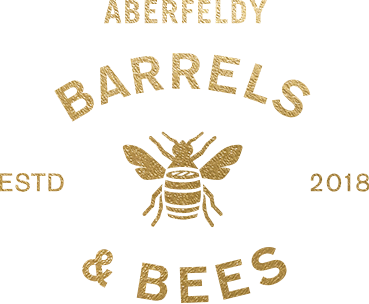 ABERFELDY partners with beekeepers around the world to raise awareness and support local bee communities that create the local honey that perfectly complements our whisky in delicious cocktails, like the Herbed Honey Smash.
This fall, we are partnering with national non-profit The Bee Conservancy to support the foraging of local bees, vital to making honey and pollinating the foods and flowers we love. The Bee Conservancy is providing bars and restaurants around the country with ABERFELDY whisky barrels upcycled into bee-friendly gardens. Each garden contains bee-friendly flowers and seasonal herbs.
ABERFELDY whisky is mixed with these herbs and local honey for delicious cocktails you can enjoy.
The barrel gardens are on display this fall, after which they are donated to local community gardens where they will continue to support bees throughout the year.
DO YOUR PART
A longstanding bee advocate and actress, Beth Behrs – star of The Neighborhood, has partnered with ABERFELDY to create a digital content series that educates on bees, the issues they face, and what we can all do to help from home. Beth, along with her beekeeping mentor Phoebe Piper of The Hive Tribe take viewers inside an apiary to see how a hive works, how honey is extracted from a hive and the ways that individuals can help these powerhouse creatures from home.
Watch on YouTube now:
Each time you use #BarrelsAndBees on Instagram, ABERFELDY will donate $20 up to $10,000 to support our bees (through September 30, 2021).*
WHERE TO ENJOY
Join us in doing our bit for free the bees and enjoy some of our favourite ABERFELDY local honey cocktails at the locations below.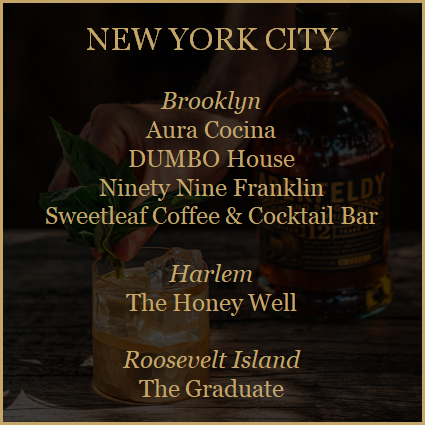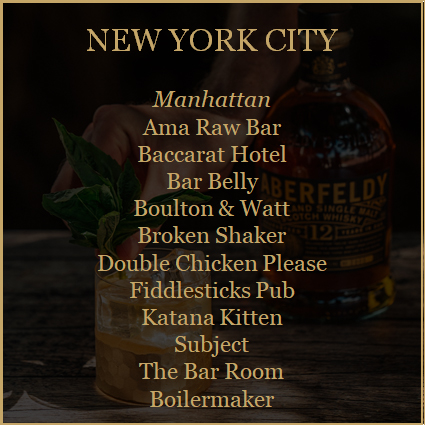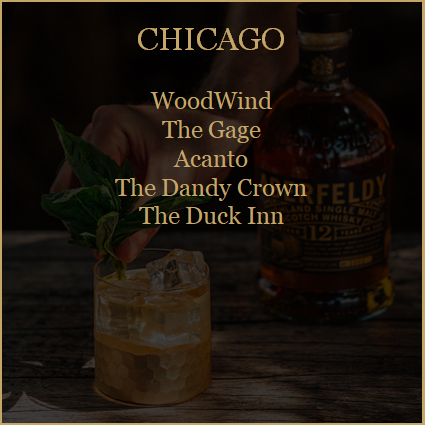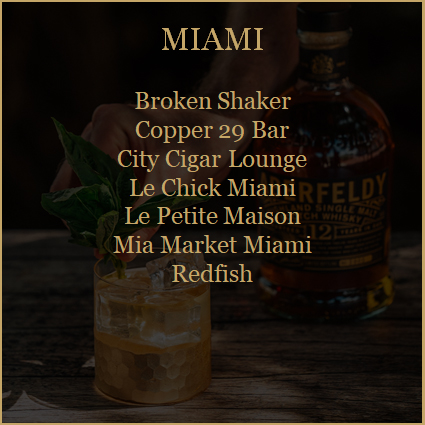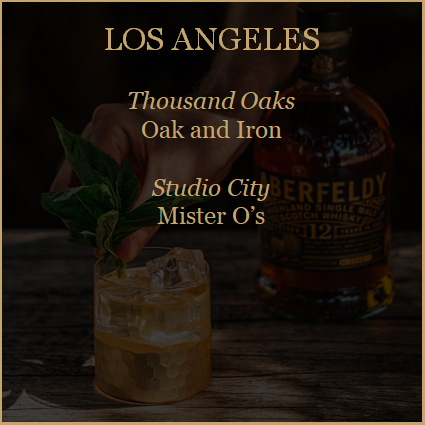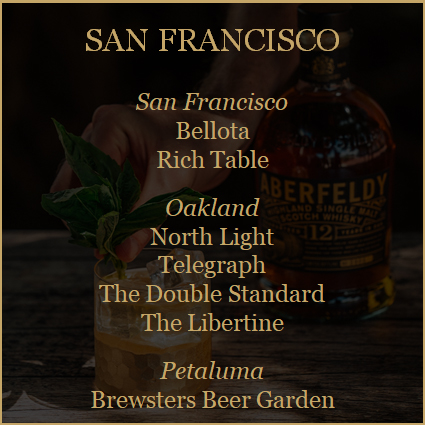 The Herbed Honey Smash
Locally grown herbs and honey are mixed with ABERFELDY for this perfect National Honey Month serve.
INGREDIENTS: ​
2 parts ABERFELDY 12​
1.5 parts lemon juice​
1 part local honey syrup*​
4-6 leaves of soft herb (for example, basil or mint)​
METHOD: ​
Add all ingredients to a shaker tin with ice.​ Shake and pour into a small glass filled with ice. ​Garnish with your fresh herb of choice and enjoy!​
*To make honey syrup, combine equal parts local honey and hot water and stir until honey dissolves.
Make your own Honey Smashed Cocktail at home with this ABERFELDY 12 cocktail kit, available for a limited time at ReserveBar.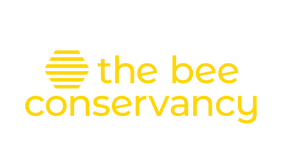 The Bee Conservancy is a nonprofit organization dedicated to protecting bees, safeguarding the environment, and securing food justice through education, research, habitat creation, and advocacy. They strive towards a day when all bee populations thrive in protected habitats, and are supported by an engaged global network.