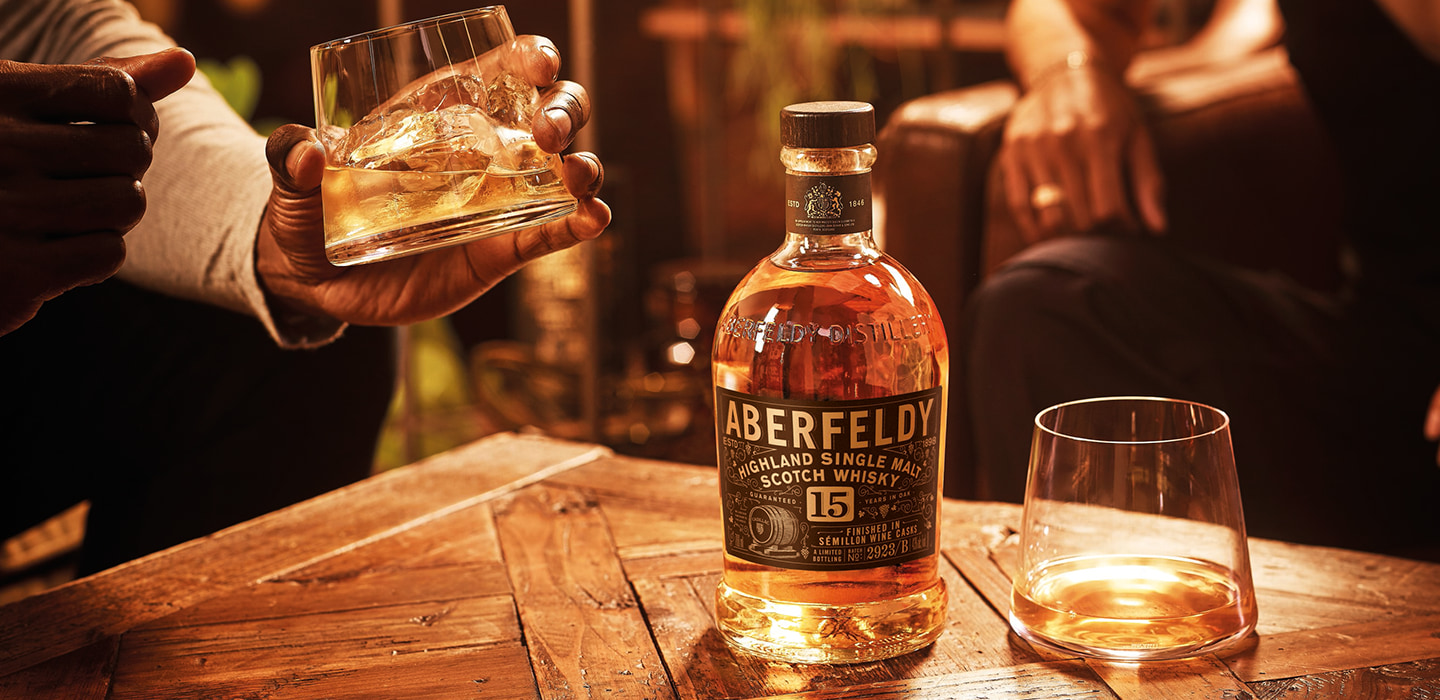 LIMITED EDITION
15 YEAR OLD
CADILLAC
WHITE WINE
CASK
Finishing this 15-year-old Single Malt in French Semillon Cadillac white wine casks brings a balance of opulence and freshness to the whisky. Exuding notes of yellow fruits, florals, and a burst of citrus, seamlessly melding with Aberfeldy signature soft, honeyed character.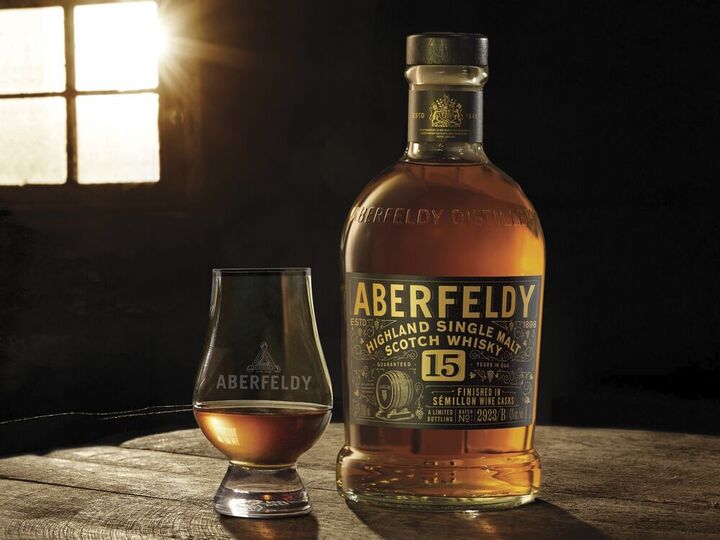 15 YEAR OLD WHITE WINE CASK
CASK
TYPE
Initial maturation in a mix of refill barrels and refill Hogsheads,then finished in Cadillac sweet white wine casks. The casks bestow yellow fruits, floral notes, citrus. Bringing a balance of opulence and freshness.
LACED WITH GOLD
OVER 200 GOLD MEDALS
Aberfeldy has been awarded over 200 Gold Medals by the world's top spirits competitions for its Golden Dram.