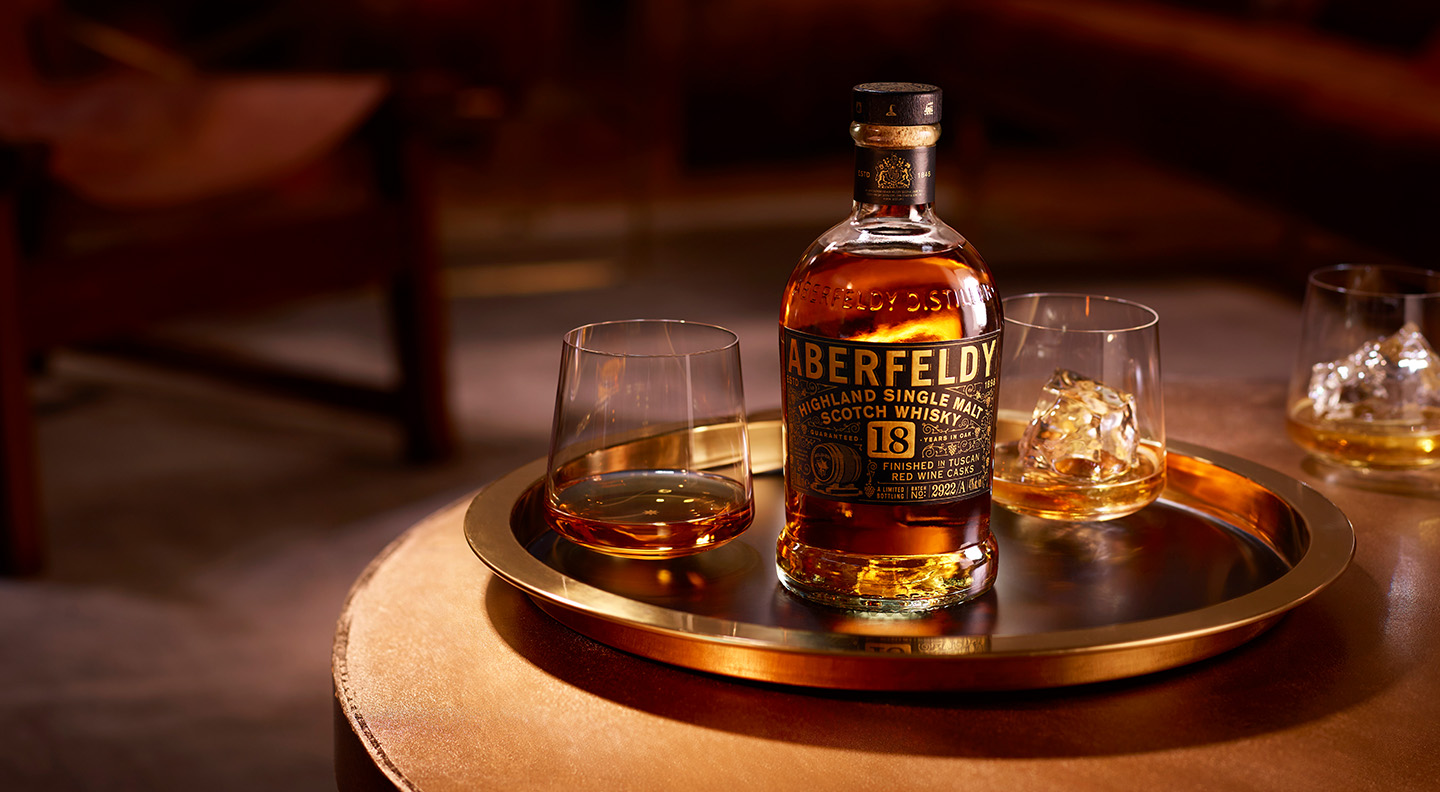 LIMITED EDITION
TUSCAN
RED WINE
CASK 18
YEAR OLD
The 2022 release is full of heady notes of cherry frangipane. The Bolgheri Tuscan red wine casks impart robust, dark fruit flavours and an intense oak finish to Aberfeldy's malt.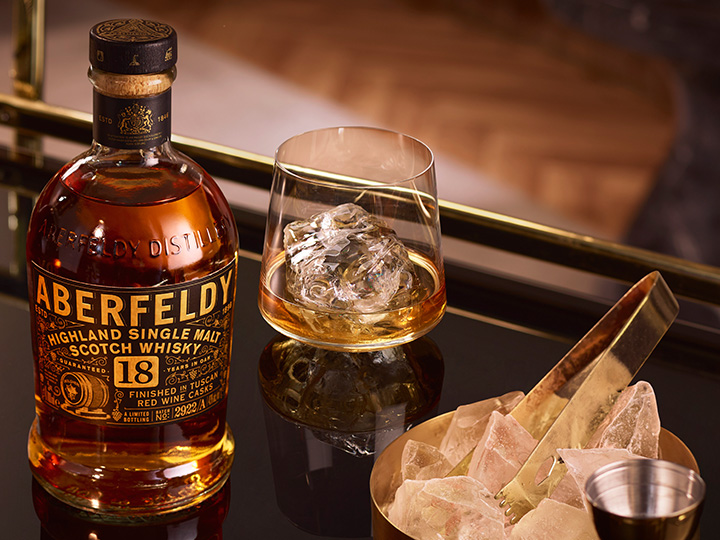 LIMITED EDITION
18 YEAR OLD TUSCAN RED WINE CASK
Bolgheri wines are robust, full of dark fruit flavours (blackberry, dark cherry) with an intense oak finish.
LACED WITH GOLD
OVER 150 GOLD MEDALS
Aberfeldy has been awarded over 150 Gold Medals by the world's top spirits competitions for its Golden Dram.